Dedication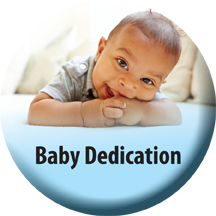 Welcome and CONGRATULATIONS! We are truly grateful for this opportunity to serve you and your family. As you prepare for one of the greatest decisions a parent could make, we want to partner and prepare you for the blessings and challenges of parenting. In addition, we are committed to equipping you to assume your role as the primary, spiritual influence in the life of your child. Here's how baby dedication is done at Zion Church.
STEPS: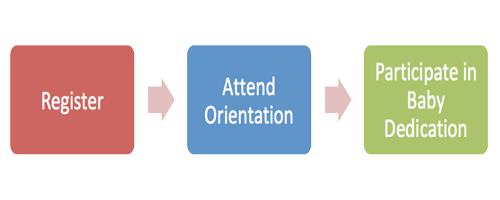 WHAT YOU NEED TO KNOW:
The Baby Dedication Ceremony occurs on a quarterly basis.

The ideal range for dedicating your child is between birth and 4yrs-old.

Zion membership is not required to participate in our dedication process.

All parents are required to attend an orientation class prior to participation in the ceremony.

Registration is done online and registration forms need to be completed in its entirety.
After you register, you will receive a confirmation email. A reminder email will be sent two weeks prior to the date of your orientation. This email will include location and information pertinent for the orientation.

If you need more information, contact Pastor Mike Rodgers at mrodgers@zionchurchonline.com.