Circle
Please Note: Departure Location: FBCG Worship Center - 600 Watkins Park Drive, Upper Marlboro, MD 20774
WOMEN ON FIRE RETREAT 2020
March 27-29, 2020 | Norfolk VA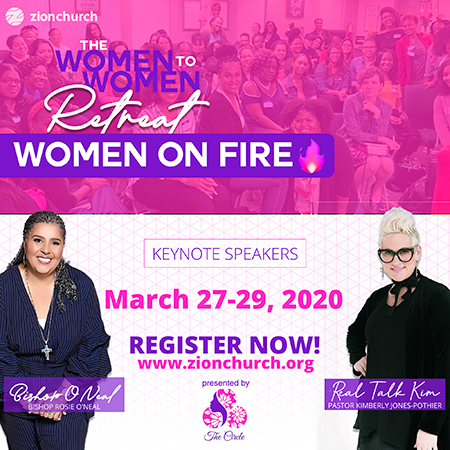 Keynote Speakers

Are you looking to connect with other women who can pour life into you, inspire and encourage you? Do you need advice from other women who might have faced some of the same challenges you're facing today? Or are you looking to grow your sister circle with other like-minded women?
Then, you won't want to miss Women on Fire, a weekend getaway retreat hosted by The Circle.
Join us for a weekend of fun, friendship, learning, laughing, and diving into the word.
Sponsor Someone To Attend Request Sponsorship