Backpack

To register for a backpack click here
Backpack & School Supply Drive 2019 Items Needed info
Why? Help us be a blessing to 1000+ kids in need this year by providing them with the supplies necessary to succeed. For many families, the start of the school year brings on a level of stress because of the costs associated with uniforms, school supplies, and other school-related expenses. It's a simple gesture with lasting impact. For more information please email LBramble@ZionChurch.org
How You Can Help:
1) Click HERE to view the school supply list.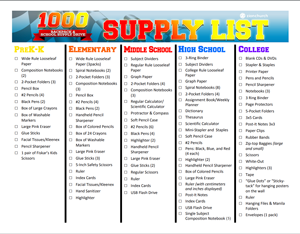 2) Select a grade level.
3) Purchase the supplies for that grade level.
4) Return the backpack, filled with supplies, to our Small Group Outreach Team any Sunday between now and July 14th - August 11th.
Our Landover Campus is located at 3600 Brightseat Road, Landover, MD 20785
To make a monetary donation to the Zion LANDOVER Backpack & School Supply drive, enter your infomation below, or Text Backpack2019 to 41444
Thank you for your generosity and for partnering with us!
* Child must be present to receive backpack