UTH
UNDER THE HOOD
Welcome and THANK YOU! We are truly grateful for this opportunity to share additional information about Zion Church. Membership is far more than "joining a club" of any kind, and is truly an expression of covenant connectedness. "Have confidence in your leaders and submit to their authority, because they keep watch over you as those who must give an account. Do this so that their work will be a joy, not a burden, for that would be of no benefit to you." – Hebrews 13:17.
STEPS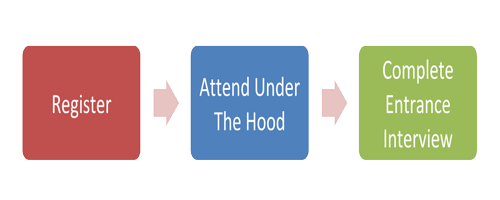 What You Need to Know
The Under the Hood class is taught on the 3rd Sunday of each month.
Located in Conference Room 3 from 10:00 AM – 12:00 PM.
Taking this class is a prerequisite for membership, as it increases the
potential for unity within our congregation (Philippians 2:2).
When attending class child care is not provided.
Interested parties will be able to participate in entrance interviews immediately
following the conclusion of the class.
After you register, you will receive a confirmation email. A reminder email will be
sent the week prior to the class for which you register. This email will include location
and information pertinent for the class.
If you need more information, contact Zion Landover's class facilitator at
UTH@zionchurchonline.com.
Register For The Next Under The Hood Class Here