OffScript_Youth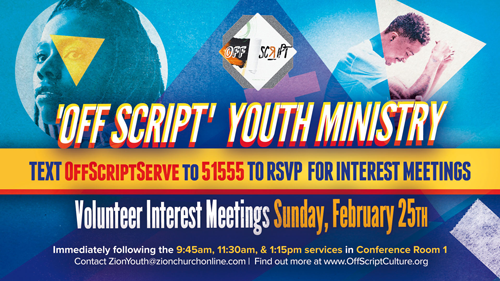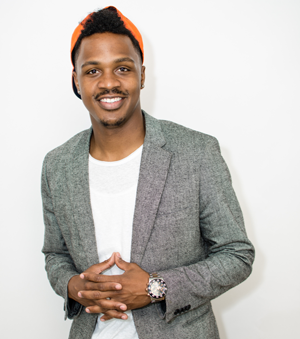 Welcome family! 'Off Script' is the Youth Ministry of Zion Church Landover where our ultimate goal is to help youth Meet God, Grow Closer to Him, and Serve Him. The world has a plan to misguide, mislead and misdirect the rising generation. 'Off Script' was created to change the worlds plan for our young people. It is our belief that a holistic approach to youth ministry is critical in order to prepare them to achieve success in all areas of life. We want to see our young people equipped for both ministry and the marketplace. We look forward to all that God has in store for them, and we want to be there every step of the way providing encouragement and guidance as they mature into young adults. We are launching spring 2018, stay tuned!
Romans 12:2 (NLT) Don't copy the behavior and customs of this world, but let God transform you into a new person by changing the way you think.
Stephawn Lindsay - Youth Minister/Director
OUR VISION - is to create a global experience where all youth are connected, empowered to express God's truth, and confidently lead their world.
OUR MISSION - is to transform minds and lives through experiences, education, and exposure in ministry and the marketplace.
We look forward to providing an engaging youth church experience for middle and high school students at Zion Church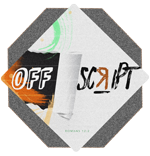 Landover and the surrounding communities. The worship experience will take place each Sunday (with the exception of 5th Sundays) at 11:30am & 1:15pm. The experience will include a live, student-led Praise and Worship band, DJ, games, artistic expressions, a relevant biblical message, and small group breakout sessions where students will build community.
For more information about 'Off Script' youth ministry, please visit www.OffScriptCulture.org. We look forward to connecting with you!

Contact: offscriptcoms@zionchurchonline.com